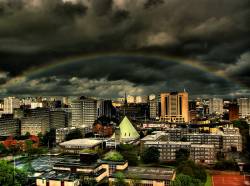 May 24, 2016
The Royal Institute of Navigation's International Navigation Conference 2016 will be held at the University of Strathclyde Conference Centre in Glasgow, Scotland from November 8 – 10, 2016.
A number of keynote speakers will discuss topics from Virgin Galactic's voyage to space to quantum sensors for inertial navigation to autonomous cars, android phones, train control and even "Three dimensional thinking: from rats to humans, via Klingons."
Poster and demonstration abstracts are due by May 30. Full paper submission is due on June 15. 
By Inside GNSS