November 23, 2009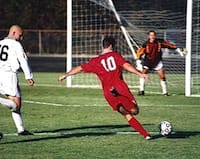 1. NOTHING BEATS FREE
Mountain View, California
√ Google's open-source, customizable Android OS uses its own maps for a free GPS feature on the new Verizon Motorola "Droid" phone. It's shaking mobile map giants Navteq and Tele Atlas and the smart phone and PND developers who lease from them. Google's free GPS could appear on the iPhone as well.
By