Dual-frequency GNSS and recent advances in inertial technology combine with advanced software algorithms to deliver high-performance real-time positioning in robotics, UAV survey, photogrammetry and intelligent vehicles —  at a level only achievable previously with survey-grade equipment.
Such results are now possible with entry-level inertial and GNSS products, as explained in the upcoming November 19 webinar, "How the latest RTK + Inertial technology enables accessible and reliable centimetric navigation." When post-processing software that will be demonstrated is added to the process, even greater precision can be achieved. Geospatial professionals will benefit from an optimal centimeter-level position accuracy in all their projects, even for corridor mapping and in poorly covered RTK areas. Base stations can be 40, 70 or even 100 kilometers away.
Size, weight, power and cost (SWaP-C) constraints are lessened so that more mobile platforms can profit from these technology advances. 
Join us on November 19 for this free in-depth technical webinar; register here.
Our expert panel: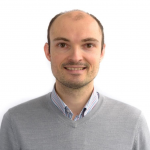 Alexis Guinamard, Chief Technology Officer and co-founder of SBG Systems, a supplier of miniature, high-performance inertial navigation systems. He holds an M.S. degree in embedded systems from Ecole Centrale d'Electronique. For the past decade, he has led the development of cutting-edge navigation algorithms and hardware including attitude and heading reference systems (AHRS), inertial measurement units (IMU), inertial navigation systems with embedded GPS (INS/GPS), and more at SBG Systems.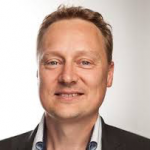 Märten Ström, Director of Product Line Management of Industrial Navigation and Robotics at u-blox, a provider of wireless and positioning modules and chips for the automotive, industrial and consumer markets. He focuses on high-precision GNSS products and business development, and holds a Master's degree in applied mathematics, computer science and physics from Abo Akademi University.
Raphaël Siryani, Chief Software Architect and co-founder of inertial manufacturer SBG Systems. He has an M.S. in embedded systems engineering from the Ecole Centrale d'Electronique. In the inertial field since 2006, he is in charge of embedded firmware designs, hardware designs and MEMS sensor tests, characterization and calibration at SBG Systems.