December 12, 2013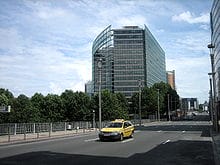 The 6th Conference on European Union Space Policy will take place at the European Commission's Charlemagne Building, in Brussels, Belgium on January 28 and 29, 2014.
Registration is now open. Online registration closes January 22, 2014.
The theme is "What Direction for Europe in Space Between Now and 2020?." The conference is sponsored by the presidents of the European Commission, the European Council and the European Parliament.
By Inside GNSS